-advertisement-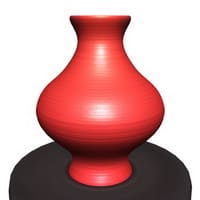 Pot Master 3D
From
: May-5th-2020
Apple Store Developer
:
Coda Platform
Tags
:
Casual Games
,
IOS Games
,
Simulation Games
,
Kids Games
,
Skill Games
Pot Master 3D is a casual game that is very suitable for decompression. In the game, the player is a ceramic master with outstanding skills. Various exquisite devices are waiting for you to do. After completing certain challenges, the player can unlock the corresponding achievements and obtain the corresponding reward.
Game introduction:
Pot Master 3D is a super easy and fun pottery game that allows you to create your own ceramics. You can make as many pottery works as you want, and choose the texture you like. More importantly, you can also draw it to make it more real. Making beautiful vases is very relaxing and pleasant. You can share the pottery you made with your friends, or you can share your work in the community to provide inspiration for others!
Game features:
Simple and easy-to-use tools: These tools are not only very easy to use, but can also create pottery of any shape, texture and pattern.
Interesting communication platform: You can share your work or view other people's work in the built-in community. endless creativity!
Super easy gameplay: Provide a truly relaxing, healing and enjoyable game experience, you can share happiness with your friends and family.
Game highlights:
In this game, perfect your ceramic skills.Carve the clay with your fingers until it looks exactly like the vase in the picture.When finished, you can paint the vase.Your creativity is endless! Add more vase designs to your amazing colorful collection!