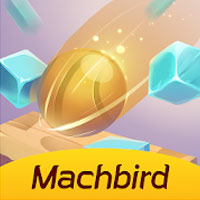 Pot Shot
From
: April-2nd-2019
Google Play Developer
:
Penguins Studio
Apple Store Developer
:
MACHBIRD TECHNOLOGY LIMITED
Tags
:
Launch Games
,
Cannon Games
,
IOS Games
,
Android Games
,
Physics Games
,
3D Games
,
Ball Games
The Description of Pot Shot
: Pot Shot is a casual game. The design style of the game is beautiful, concise and rich in content. The artillery on the tower is well equipped. The artillery shells will hit as many objects as possible on the table and get high scores! Unlock all types of cannons through two mission clearances. Different cannons have different shapes and shells, and will release different powerful skills, such as laser, black hole, continuous shooting and so on.