-advertisement-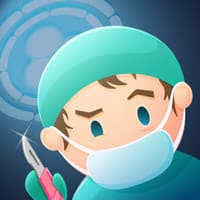 Surgeon Master 3D
From
: April-16th-2020
Apple Store Developer
:
Good Job Games
Tags
:
Casual Games
,
IOS Games
,
Simulation Games
,
3D Games
,
Kids Games
Surgeon Master 3D is a very interesting simulation game. Thousands of trauma patients appear in the hospital every day. You need to rely on your superb medical technology to help these patients perform various suture treatments. First help them to clear the wounds and disinfect them, then suture and bandage, and finally fix the splint to avoid re-injury. It is interesting gameplay. It simulates the entire healing process and must be completed in accordance with the correct steps.
Surgeon Master 3D Game Features:
When you encounter the following levels, the steps you have to complete will also be a lot of trouble.
Skillfully use different tools to help the wounded as soon as possible.
The cartoon picture will not look bloody, allowing you to learn some medical knowledge well.
As a professional surgeon, the daily task is to help more injured people sew up wounds.
Every step must be dedicated to ensuring that the patient's wound will not be injured again easily.
Depending on the degree of injury, the treatment steps you will take will be different.