-advertisement-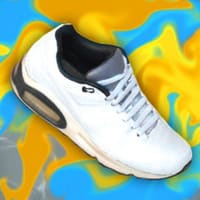 Dip Master
From
: March-11th-2020
Google Play Developer
:
Bad Idea
Apple Store Developer
:
Bad Idea
Tags
:
Puzzle Games
,
Casual Games
,
Fashion Games
,
Magic Games
,
IOS Games
,
Android Games
,
Simulation Games
,
3D Games
,
Fantasy Games
,
Kids Games
Dip Master is a professional theme casual game launched by Bad Idea Studio. In the game, players need to adjust the color texture in the paint pool, immerse the props that need to be dyed in, and wait for the miracle to occur.
Dip Master is not so much a game as it is to experience a professional operation. Professional paint pools, colorful paints of various colors, gamepads, camera bodies, baseball caps, and mobile phone cases are waiting to be dyed, waiting for players to dig. Exquisite shapes, bright colors, and realistic special effects provide real effects for the player's experience.
As a new type of simulation game, Dip Master has refined the model of traditional simulation games by simply clicking to complete the steps, and designed more plots that players can participate in. Based on the principle of grasping small enlargement, the original complicated each This strategy and adjustment are completely abandoned, so that players can concentrate on enjoying the specific operation process so that they can experience the fun of the game for the first time. Without being tangled by cumbersome offices.
Dip Master's graphic style is outstanding, exquisitely shaped and full of special effects. Bright and realistic game screens, exquisite prop shapes, smooth lines, and detailed details. Letting players see the game at first glance is full of joy, and even after personal experience, they gradually fall in love with this game.
In terms of gameplay, Dip Master is a bit more unexpectedly fun than similar professional experience games. As for water transfer, a small change will bring a great difference. Nearly every item transferred from the water will have the world's unique stripes, and this feature has become the biggest highlight of this work. Even if the player repeatedly plays at the same level, they will not get the same two results.
If you are a game player, if you are very curious about the printing method of water transfer, if you like this smooth and atmospheric style of painting, then please do not miss this Dip Master easily.