-advertisement-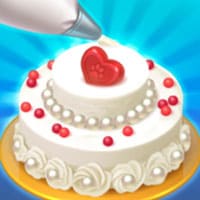 Sweet Escapes: Build A Bakery
From
: July-13th-2020
Google Play Developer
:
Redemption Games Inc.
Apple Store Developer
:
Redemption Games Inc.
Tags
:
Puzzle Games
,
Ice Cream Games
,
Escape Games
,
IOS Games
,
Android Games
,
Food Games
,
Cooking Games
,
Cartoon Games
,
Adventure Games
,
Animal Games
,
Matching Games
Gameplay
Play puzzle games with sinfully sweet challenges to build and design a village of shops, each specializing in a different decadent dessert category. Design and build each shop to prepare and offer an array of delicious indulgences to your friends and customers.
Game content
1. In these cooking puzzle games, you choose the mouth-watering items you want to make, build menus, offer special events to your customers while playing matching games.
2. As the cooking chef, you'll tend to the surrounding land while planting and harvesting fruits and herbs for your recipes.
Game highlights
1. Play match puzzles with sweet and astounding effects to create and improve your shops. Animals living in the town will help, each with a unique talent but a shared love of all things sweet and sugary. While matching games let you build your shops, watch out for the Health & Safety Inspector who's out to bring them down.
2. Puzzle games with a dessert theme, featuring unique boosters and exploding combinations.
3. Match swap and match pieces to build each cafe.
Editor recommended
1. Bake with a crew of lovable animals, each with their own unique talent and passion for dessert, who rally together to help you build and run your shops.
2. Build bakeries with your animal friends and rise to the challenge of the kooky Health & Safety Inspector with his ridiculous list of demands.
3. Build your bakery, bake delicious candy and sweets and join animal friends as you play matching games and puzzles.