-advertisement-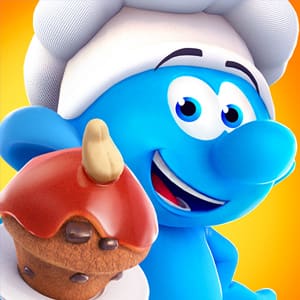 Play Online
Smurfs Cooking
From
: November-9th-2023
Google Play Developer
:
Azerion Casual
Apple Store Developer
:
Spil Games
Tags
:
Casual Games
,
IOS Games
,
Android Games
,
Food Games
,
Cooking Games
,
Restaurant Games
,
Simulation Games
,
HTML5 Games
,
Kids Games
Game highlights

1. Amazing free time management game.
2. Cook Smurful dishes and unlock food trucks.
3. Play as Papa Smurf, Smurfette, Clumsy and other Smurfs.
Gameplay
There are prompts to teach you how to make delicious food according to the customer's needs.
When you are familiar with the production process, the prompts will disappear.
Game features
1. Upgrade your food truck cafe to unlock new Smurf recipes.
2. Defeat Gargamel when he casts a spell on your restaurant!
3. Put on your Smurf chef hat and start cooking!
Editor's recommendation:
Become a Smurf chef and cook delicious food and drinks in this Smurf cooking game! Hungry Smurfs are waiting for you, start cooking some delicious meals in this cooking game? Become the Smurf Chef and bake Smurf blueberry muffins, hot pancakes, donuts, blueberry pie and cook more delicious dishes. Rush from food truck to food truck while unlocking hundreds of recipes around Smurf Village. In this cooking game you will face many challenges as the evil wizard Gargamel will cast spells on your food and items, so be sure to upgrade your food truck in Smurf Village to fend off his evil plans.