-advertisement-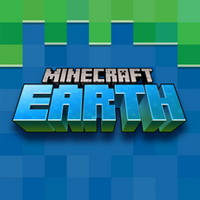 Play Online
Minecraft Earth
From
: November-15th-2019
Google Play Developer
:
Mojang
Apple Store Developer
:
Mojang
Tags
:
Casual Games
,
Multiplayer Games
,
IOS Games
,
Android Games
,
Building Games
,
Simulation Games
,
3D Games
,
Minecraft Games
,
Adventure Games
,
Block Games
Minecraft Earth is a new augmented reality mobile game that brings Minecraft to the real world. Embark on a fascinating adventure, create incredible things with your friends, and enter the creative world of the same size as the real world! Minecraft Earth supports running on iOS 10+ and Android 8+ devices. The world in Minecraft enters our universe in a whole new way with the power of augmented reality. Come and experience unprecedented creation, exploration and survival!
Minecraft Earth Game Features:
Minecraft games always focus on creation, but Minecraft Earth gives you the opportunity to express yourself in a whole new dimension. Share your masterpiece and explore other people's work.
The Minecraft Earth game contains many creatures you know and love, as well as new creatures you have never seen before. Over time, you will have the opportunity to nurture unique variants and use them to enrich your world.
Meet like-minded players and work with them to create masterpieces. Before presenting your world in the wild, you may want to experiment with your friends on a small scale. You can even team up with others for a small adventure!
With Minecraft Earth, real-life communities will be presented in a completely new dimension. Collect resources, accept challenges, and share your imagination with others. A new world, waiting to be discovered!
Play in the real world Minecraft Earth is fun and easy to operate.