-advertisement-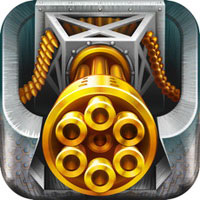 Play Online
Defense Battle
From
: April-25th-2020
Google Play Developer
:
Droid Corp
Apple Store Developer
:
John Smith
Tags
:
Action Games
,
IOS Games
,
Android Games
,
Strategy Games
,
Battle Games
,
Upgrade Games
,
Weapon Games
,
Gun Games
,
Tower Defense Games
,
Defense Games
,
Arcade Games
,
Adventure Games
,
Kids Games
,
Shooting Games
Defense Combat is the best arcade with RPG elements for tower defense. You are the Turret gun chief. Enemy tanks and jeeps strike at your door. From level to level they are more potent. Your role in the game is to protect the base wall. You control tower, aiming and firing the gun at enemies.
You can also use special weapons:
• Strike - super explosion that hits enemies.
• Stop - energy explosion that stops and paralyzes enemies.
• Shield - reflects projectiles of enemies and protects the wall of the base.
You collect coins for the safety of your base bunker and the defeat of the enemies. You can spend the coins upgrading the gun tower, damage, and the gun's firing rate, increasing the base energy. Develop Special Arms capability. That will allow you to quickly kill a lot of enemies. Play the game, and be the best defender every day!