-advertisement-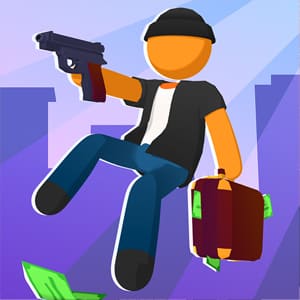 Play Online
Gangsta Island: Crime City
From
: September-18th-2023
Google Play Developer
:
BoomHits
Apple Store Developer
:
BoomHits sp. z o.o.
Tags
:
Attack Games
,
IOS Games
,
Android Games
,
Weapon Games
,
Police Games
,
3D Games
,
Basketball Games
,
HTML5 Games
,
Arcade Games
,
Kids Games
,
Collect Games
,
Shooting Games
Game highlights

1. Explore the City.
2. Gangster Upgrade.
3. Charming Mini-Games.
Gameplay
Tap to play.
Game features
1. Start from a small place, gradually expand your criminal power, explore different cities, and show your ruling ability!
2. Experience the excitement and tension of gangster life, and become the ruler of the criminal world through upgrading and fighting!
3. Use your gangster skills to gradually improve your strength and become the ruler of the criminal world!
Editor's recommendation:
Street life is not easy, people say gangster life is the only life, but you have to work hard, you have to survive, fight and fight your way to the top, and then make this city your world! In Gangsta Island: Crime City, you will start your gangster career. Gradually increase your status by robbing people of their wallets and credit cards. As your strength grows, you can travel to other cities, take on bigger crimes, and fight other gangs. The ultimate goal is to become a mafia boss and become the ultimate crime lord!