-advertisement-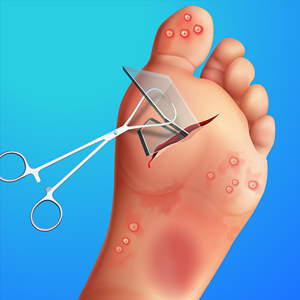 Play Online
Foot Doctor
From
: May-16th-2021
Google Play Developer
:
Game Stars
Tags
:
Android Games
,
Simulation Games
,
3D Games
,
Educational Games
,
Kids Games
,
Role Playing Games
,
Doctor Games
Game highlights
1. Become a Foot Doctor and play mini-games.
2. Have a super fun hospital experience!
3. Get ready to enjoy 'hospital life'!
Gameplay
Treat patients in mini-games!
Game features
1. Select adorable patients.
2. Lots of Free medical tools designed.
3. Placate patients with free gifts.
Editor's recommendation:
HELP! Doctor, I hurt my feet, ouch! It is so painful (T﹏T) ! Could you please help me to cure my feet? I know you have the best medical tools here!