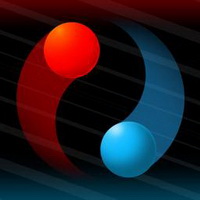 Duet
From
: March-20th-2019
Google Play Developer
:
Kumobius
Apple Store Developer
:
Kumobius
Tags
:
Avoid Games
,
IOS Games
,
Android Games
,
Platform Games
,
Physics Games
The Description of Duet
: Enter a mesmerizing trance of co-dependence in Duet. Experience eight chapters of deceptive narrative and nerve-twisting game. Feel edge of your seat terror where the world around you becomes quiet and numb as all that matters is the game living between your palms -- that is Duet. The rules are simple: control two vessels in sync, survive against all odds and keep calm.