-advertisement-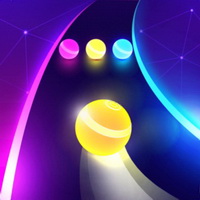 Dancing Road: Color Ball Run!
From
: May-5th-2020
Google Play Developer
:
AMANOTES
Apple Store Developer
:
Amanotes Pte. Ltd.
Tags
:
IOS Games
,
Android Games
,
Running Games
,
Music Games
,
Highscore Games
,
Ball Games
,
Matching Games
Dancing Road is a fun-filled music mobile game with exquisite and beautiful game screen, simple and convenient operation, accompanied by wonderful music, which will bring you the fun of the game
Game features:
1. Very dynamic game music, simple and easy operation;
2. A variety of different game modes bring you more fun;
3. Continue to collect more coins and challenge higher scores;
4. More exciting game content, giving you a more comfortable experience.
Game Reviews:
If you like to play cartoon anime style games, if you like to play music parkour style games, if you love casual puzzle games, you can try this dancing road Dancing Road, the game has a very good Music, coupled with a full arcade gameplay, the whole blood is heating up!