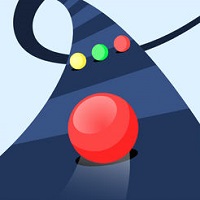 Color Road
From
: March-20th-2019
Google Play Developer
:
Voodoo
Apple Store Developer
:
Voodoo
Tags
:
Avoid Games
,
IOS Games
,
Android Games
,
Platform Games
,
3D Games
,
One Button Games
,
Arcade Games
,
Adventure Games
,
Highscore Games
,
Kids Games
,
Skill Games
,
Ball Games
The Description of Color Road
: Roll the ball on the twisty road without touching other colors. Use the simple color, such as red, blue and green tricolor to form the whole environment. Although the game seems to be a simple "left-right" fast evasion game, it tests your hand-eye combination ability. It also provides a variety of roles for players to choose, allowing players to use different roles in the realm of color to get more different experiences.