-advertisement-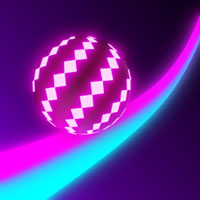 Play Online
Color Dodge Crush Rolling Road
From
: August-17th-2020
Apple Store Developer
:
Digi Smile Limited
Tags
:
Avoid Games
,
IOS Games
,
3D Games
,
Kids Games
,
Skill Games
,
Collect Games
,
Ball Games
Game highlights
1. Roll along the road and shatter incoming walls of the same color for points!
2. Dodge different lines of colors!
3. Try to collect all the Gems and Pick-ups on the Rolling Road!
Gameplay
Just roll the road and match the color of your ball with the color of the obstacles ahead to feel the Joy!
Game features
1. Neon style color style.
2. The game is easy to operate and tests the reaction ability.
3. Try to collect all the gems and pickups on the rolling road!
Editor's recommendation:
Color Dodge Crush Rolling Road is a fun and addictive arcade game. The style of the game is simple and very relaxing. Enjoy the catchy sound effects and challenges designed for each level of the game...