-advertisement-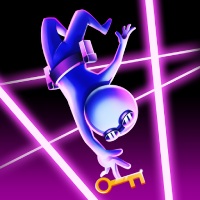 Play Online
Dodge Agent
From
: September-15th-2022
Google Play Developer
:
Lion Studios
Apple Store Developer
:
Lion Studios
Tags
:
Action Games
,
Avoid Games
,
Beat Em Up Games
,
IOS Games
,
Android Games
,
3D Games
,
Gun Games
,
Adventure Games
,
Kids Games
,
Skill Games
,
Collect Games
,
Shooting Games
Game highlights

1. Become the strongest Dodge agent!
2. The master of acrobatics, stealth, and penetration!
3. Exercise your reflexes!
4. Excellent picture and music.
Gameplay

Swipe to play.
Game features
1. Swipe to dodge. Reach your goal by swiping and jumping!
2. Explore the world. Watch out for those deadly obstacles!
3. Challenging game! A great test of your reflexes!
4. Multiple characters! Dozens of secret agents to play as!
Editor's recommendation:
Do you know the secret agent in the movie? They are athletic and responsive! Not even a high-tech weapon laser can stop them from completing their mission! In Dodge Agent, you will play as Agent Dodge! Your mission is to steal the keys to save the world. You need to break into the world's most heavily guarded safe vaults. It has deadly security systems and hundreds of armed guards! Can you solve this problem and save the world? Try this game! Show off the power of your ace agent!