-advertisement-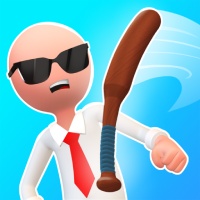 Play Online
Crazy Office — Slap & Smash
From
: September-1st-2022
Google Play Developer
:
Freeplay Inc
Apple Store Developer
:
Freeplay Inc
Tags
:
Action Games
,
Avoid Games
,
IOS Games
,
Android Games
,
Weapon Games
,
Fighting Games
,
Simulation Games
,
3D Games
,
Arcade Games
,
Shooting Games
Game highlights

1. Realistic 3d models! The perfect office space simulation!
2. Beat your colleagues and defeat your bosses! Vent your dissatisfaction!
3. Multiple office maps! Every map will satisfy you!
Gameplay
Tap to play.
Game features
1. Dare to challenge your boss! Smash him!
2. You can destroy the entire office! Defeat those annoying coworkers in battle!
3. Cool 3D graphics and countless office maps. Guaranteed the most authentic office experience!
4. Rich arsenal! Satisfy your desire to vent!
Editor's recommendation:
Crazy Office - Slap & Smash is a really crazy action-adventure game! In Crazy Office - Slap & Smash, you can smash everything in front of you! Whether it's a bossy boss or an annoying coworker, they're your target! At the same time, you can also destroy everything in the office! The rich arsenal is enough to satisfy you! This is a violent game, but also very decompressing! This is a game suitable for relaxation! Try this game! Have fun!