-advertisement-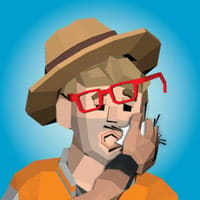 Slap Masters
From
: February-27th-2020
Apple Store Developer
:
OMICRON BILISIM HIZMETLERI TICARET LIMITED SIRKETI
Tags
:
Action Games
,
Casual Games
,
Attack Games
,
IOS Games
,
Platform Games
,
Fighting Games
,
Simulation Games
,
3D Games
,
Highscore Games
,
Collect Games
Slap Masters is a casual puzzle action game that incorporates fun fighting. In the game, the player will become a fan slap in the face. You are an uncle's player. You need to put all The players who came to challenge all slap in the river, very funny game models, so that you can experience the full fun of the game.
Slap Masters Game Features:
There will be a lot of levels waiting for your challenge in the game. Different levels will have different scenes.
Here players can experience hearty fighting, you can challenge a lot of unparalleled fighting pleasure.
If you want to lead your helper to attack, then you have to find a suitable and powerful helper to help you attack together.