-advertisement-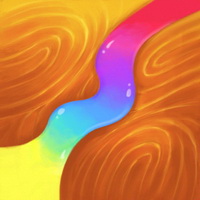 Crayon Epoxy
From
: June-21st-2020
Google Play Developer
:
Lion Studios
Apple Store Developer
:
Lion Studios
Tags
:
Casual Games
,
IOS Games
,
Android Games
,
Simulation Games
,
3D Games
,
Educational Games
,
Kids Games
Crayon Epoxy is a very interesting game of adventure and leisure, full of artistic style and scenery, players can use their imagination to create in the game. The gameplay is very open and enjoyable.
Game introduction
Exquisite and beautiful game screen, full of artistic creativity game operation gameplay, flexible control of your finger to click operation, the game is not difficult and can bring more unique game charm.
Gameplay
Melt the crayon, pour the epoxy resin, embers, make it glow!
This is the first crayon game. You will find many things to create your own masterpiece. No goals, no goals, no challenges... You rely on your own creativity.
For a better gaming experience, please turn on the sound and vibration! !
Game content
1. Control a pencil to move forward on the road, and there are various stone traps on the road to avoid;
2. The easy-to-use gameplay is easy to operate, and keeps sticking to and avoiding obstacles to get points, the physical principle is more real;
3. There are many different types of worlds and rich level challenges. Collecting various props during the process will have unexpected effects.
Game highlights
1. Virtual and true coloring experience, built-in rich patterns, including animals, plants, insects, flowers, girls, potted plants and so on.
2. It can not only cultivate color sense, but also relax stress, you can play anytime, anywhere.
3. When you are immersed in it, time flies, and troubles disappear.
Editor recommended
A casual game with a full sense of art. There are no game goals and challenges. You can use your imagination to create your own. The operation is simple and the game is very enjoyable.