-advertisement-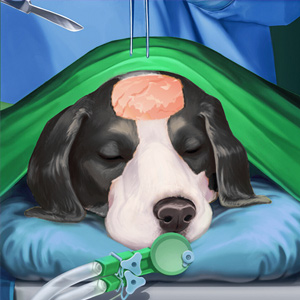 Play Online
My pet vet hospital
From
: April-12th-2021
Google Play Developer
:
Ginchu Games
Tags
:
Android Games
,
Simulation Games
,
3D Games
,
Educational Games
,
Kids Games
,
Animal Games
,
Doctor Games
Game highlights
1. Neck Surgery for Giraffe.
2. Ear Surgery - Liama.
3. Eye cataract surgery - Owl.
Gameplay
Be a pet vet doctor surgeon for one day.
Game features
1. Finger Fracture treatment in Gorilla.
2. Horse Leg Surgery.
3. Panda Stomach surgery.
Editor's recommendation:
Every pet requires a fair treatment. Can you help them heal their wounds? All types of pet are available. Explore your medical skills by treating them and be the best doctor in town. Lear all medical tools and play fun simulator doctor game. Perform lots of surgery like neck surgery, ear surgery, hand surgery, eye check up, cataract surgery, heart surgery, stomach surgery, teeth implantation ans so on.