Dumb Ways To Draw Season2 lv1-lv90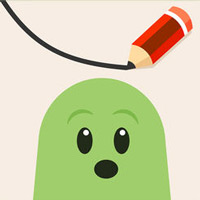 We provide guides, tips, tricks and tutorial of Dumb Ways To Draw, video walkthrough of how to get three stars of each level, Solutions, Answers, Walkthrough, and Cheats of Dumb Ways To Draw, enjoy!
Dumb Ways To Draw
is a popular game published on Android Google Play And IOS APP Store. Do you like the Dumb Ways to Die series? Maybe you would like to try the new game Dumb Ways to Draw. Adventure with the clumsy Beans to a new journey. Using a pen to complete all new levels.
Hi, we are devoted to provide the newest walkthrough, tip, cheat, tutorial of different games.
This is the walkthrough of the classic game Dumb Ways To Draw!


80%