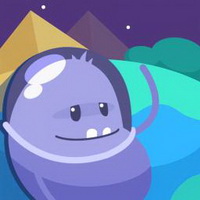 Dumb Ways To Die 3 : World Tour
From
: June-10th-2019
Google Play Developer
:
Metro Trains
Apple Store Developer
:
Metro Trains
Tags
:
Puzzle Games
,
Balloon Games
,
IOS Games
,
Android Games
,
Cartoon Games
,
Flying Games
,
Arcade Games
,
Adventure Games
,
Kids Games
,
Skill Games
,
Collect Games
The Description of Dumb Ways To Die 3 : World Tour
: Dumb Ways to Die 3 is a cartoon parkour adventure game. The player's goal is to travel around the world. All you need to do is help him collect more coins while traveling around the world while avoiding obstacles and letting the protagonist You can travel around the world more urgently and safely. Collecting gold coins, players can take risks in various scenes, collect related items, and explore the world. In your spare time, it is a good choice to play this game, let the player feel a dumbfounding adventure, stupid beans take you to the scorching desert, or hike on the cold mountain top, let you feel Different from the parkour experience, the game is mainly based on cartoons, the interface is simple, the operation is simple, and people are comfortable!