Affairs 3D: Silly Secrets - Mobile | GamePlay Walkthrough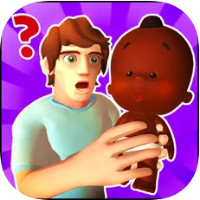 We provide guides, tips, tricks and tutorial of Affairs 3D: Silly Secrets, video walkthrough of how to get three stars of each level, Solutions, Answers, Walkthrough, and Cheats of Affairs 3D: Silly Secrets, enjoy!
Affairs 3D: Silly Secrets
is a popular game published on Android Google Play And IOS APP Store.
Game highlights
1. Enjoy the exciting and happiness of flirting.
2. Keep the secret and date with different girls at the same time.
3. The game brings players a very exciting environment, have fun.
Gameplay
Choose the right choice to pass the level
Game features
-Thrilling game
-Many interesting games
-DNA tests, swindlers, avoiding husbands, etc.
-A lot of different experiences
Editor's recommendation:
Do you want to realize your wish? So Affairs 3D: Silly Secrets is a perfect game for you. Jump from one conflict to another. Improve your cheating skills and avoid being dumped! Flirt with two people at the same time or higher. Don't let your spouse find out what you want. Have fun!
Hi, we are devoted to providing the newest walkthrough, tip, cheat, tutorial of different games.
This is the walkthrough of the classic game Affairs 3D: Silly Secrets!
Affairs 3D: Silly Secrets Gameplay Walkthrough played by topgames.com.
If you enjoyed the video game and want to see more Affairs 3D: Silly Secrets Walkthrough videos, leave a Like, we will present by topgames.com soon.

80%