-advertisement-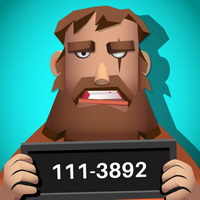 Cold Cases: Investigation
From
: May-10th-2020
Google Play Developer
:
Madbox
Apple Store Developer
:
Madbox
Tags
:
Puzzle Games
,
Detective Games
,
IOS Games
,
Android Games
,
Police Games
,
Story Games
,
Adventure Games
Cold Cases: Investigation is a well-made adventure puzzle game, and the content of the game has been fully expressed in the title, that is, the investigation of old cases. Players can experience the life of being a detective in the game and develop their own logical thinking.
Game introduction:
You are the most powerful detective in the entire branch, so let's proceed to Cold Cases: Investigation! Open the dusty old case in the police station and return to the scene to find the missing clues. Carry out logical reasoning, connect clues and various exhibits to find out the real behind-the-scenes.
Game features:
A variety of wonderful cases are waiting for you to unlock, and the scenes and plots of different cases are different.
Players can meet various characters, chat with them, and find hidden clues.
There are many levels in the game, and each level will let you reason step by step and find out every answer.
Game skills:
Reasoning errors can be reset indefinitely, so do n't worry about making mistakes, and focus on any possibilities that can be drawn.
Pay more attention to the scene of the crime, many key clues are often still there, don't let go of any clues.
Threading and peeling cocoons, reasoning about cases, using your logical thinking ability to find the connection between various clues, and finally find the real murderer.
Editor recommended:
The overall mechanism of the game is relatively simple, and there are relatively few dialogues. The players mainly need to find the evidence and connect the logic lines, the gameplay is clear and easy to understand.
At the same time, the above mechanism also makes the game rhythm faster, because there is no need to communicate too much with witnesses, and most of the key points in solving the case are not in the testimony.
The art and sound effects are quite satisfactory, not bad or too good, and can be expressed accurately, but it is not particularly difficult.
In summary, the overall gameplay of this game is relatively strong, and it is recommended for players who like inference games to download and play.