-advertisement-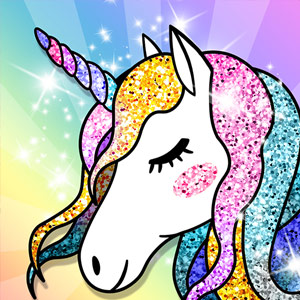 Play Online
Unicorn Coloring Book Glitter
From
: May-13th-2021
Google Play Developer
:
Piu Piu Apps
Tags
:
2d Games
,
Android Games
,
Educational Games
,
Kids Games
,
Animal Games
,
Coloring Games
Game highlights
1. 50+ amazing unicorn coloring pages for glitter color!
2. 90+ cute stickers for unicorn pictures!
3. Amazing glitter color with beautiful color pallets! Sparkle unicorns!
Gameplay
Select one unicorn coloring page from Unicorn Coloring Book Glitter, Color and recolor unicorn coloring pages with original color pallets and Glitter colors!
Game features
1. Unicorn game is very easy to use and completely FREE!
2. Unicorn Coloring Book Glitter have a beautiful, modern and easy app design!
3. The best unicorn coloring book with amazing unicorns coloring pages for glitter color!
Editor's recommendation:
Unicorn Coloring Book Glitter is perfect app for those who love unicorn games, coloring games, sparkle color, princess coloring book, animal coloring book and cute unicorns! Also you can use Unicorn Coloring Book Glitter for relax and anti-stress coloring. It is a free and interesting unicorn coloring book for teens and adults with amazing unicorn pictures. We are sure that everyone will find the perfect unicorn coloring page for sparkly painting.