-advertisement-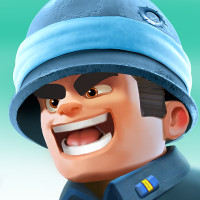 Play Online
Top War: Battle Game
From
: April-15th-2022
Google Play Developer
:
Topwar Studio
Apple Store Developer
:
Topwar Studio
Tags
:
Attack Games
,
Card Games
,
IOS Games
,
Android Games
,
War Games
,
Strategy Games
,
Building Games
,
Fighting Games
,
3D Games
,
Army Games
,
Kids Games
,
Collect Games
Game highlights
1. Decide how to attack according to the layout of the other players.
2. Search for opponents and lock down targets among players around the world.
3. Various arms. Different arms can be matched at will in the war situation.
4. Automatic combat, the placed troops will automatically launch an attack.
Gameplay
Press the screen to place your ships.
Game features
1. Your skills and equipment can be upgraded easily.
2. Each challenge has an interesting experience, and you can get rich rewards.
3. Strategic tower defense game, the picture is extreme, the shape of characters is cool, and the color rendering is rich.
Editor's recommendation:
Here, players will have their own troops, defend their own camp, integrate their own resources, attack other players' camps, and strive to become the final winner! With real strategy competition and an endless stream of enemies, what kind of excellent player will you become?