-advertisement-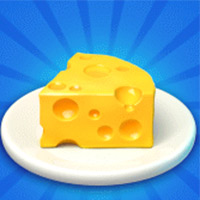 Play Online
Rescue Jerry
From
: February-21st-2022
Google Play Developer
:
brhappyfull
Tags
:
Puzzle Games
,
Casual Games
,
Logic Games
,
Android Games
,
Strategy Games
,
Physics Games
,
3D Games
,
Kids Games
,
Animal Games
,
Cute Games
Game highlights
1. This is a fun and casual game;
2. You can experience different rescue scenes;
3. There are many levels you need to complete to rescue.
Gameplay
Players need to cut the rope correctly to rescue the animal.
Game features
1. No matter which level you will face, the goal is to rescue Jerry.
2. Avoid the obstacles during play time.
3. If you want to enter the next level, you must complete the last one successfully.
Editor's recommendation:
If you like cut rope game, you'll love Rescue Jerry! This is a fun and simple game, cut the rope with your finger to help the little mouse, Can he eat his favorite cheese? You can help him!