-advertisement-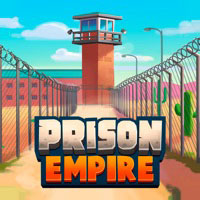 Prison Empire Tycoon
From
: July-14th-2020
Google Play Developer
:
Codigames
Apple Store Developer
:
Digital Things
Tags
:
Casual Games
,
Kitchen Games
,
IOS Games
,
Android Games
,
Cooking Games
,
Management Games
,
Police Games
Gameplay
Prison Empire Empire is a very fun prison simulation game. In the game we are the manager of this prison, we can create a prison in the game, the building is entirely owned by the player, from design to construction. In the game, our players can let these prisoners to help you make money Interested players quickly download it!
Game content
1. Run a prison, manage every prisoner well.
2. To the greatest extent to meet the requirements of prisoners, but limit their bad behavior.
3. Maintain the day-to-day operation of the prison, and you plan to expand the prison area.
4. Exquisite 3d, each detail is very delicate, fun to play, even without relevant knowledge can be easily experienced.

Game highlights
1. In the game, players are free to design anything.
2. In the game, our gold coins can help us buy what the building needs.
3. Tools can also be upgraded, greatly improve the efficiency of the work.
Editor recommended
1. When building a prison empire, your management skills and ambitions will bring you different employees and inmates.
2. Upgrade repair rooms, offices, kitchens, infirmaries, laundry and prison rooms to improve the working environment.
3. Upgrade slots, shower areas, prison yard, canteens and lounges for prisoners.