-advertisement-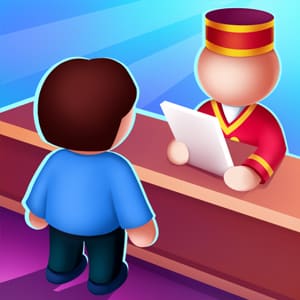 Play Online
My Perfect Hotel
From
: August-18th-2023
Google Play Developer
:
SayGames LTD
Apple Store Developer
:
SayGames LTD
Tags
:
Puzzle Games
,
Fashion Games
,
Idle Games
,
IOS Games
,
Android Games
,
Strategy Games
,
Management Games
,
Building Games
,
Simulation Games
,
3D Games
,
HTML5 Games
,
Time-killing Games
,
Kids Games
,
Skill Games
,
Design Games
Game highlights
1. Start from the simplest doorman and slowly upgrade to a determined hotel tycoon.
2. As you succeed and earn profits, reinvest them wisely by expanding your facilities.
3. Upgrade accommodations to improve your guests' experience at your property, not only as a manager but also as an interior designer!
4. Get ready to unleash your creativity and build your dream hotel from scratch!
Gameplay
Tap to play.
Game features
1. In this fun and fast-paced time management game, the goal is to build a lodging empire and demonstrate a dedication to hospitality.
2. From the architecture and interior decor to the landscaping and amenities, the possibilities are endless.
3. Wonderful pictures and sound effects bring you an immersive atmosphere and fun.
Editor's recommendation:
Are you becoming a successful hotelier? The perfect hotel game will give you the perfect opportunity to experience the thrill and challenge of running a high-end hotel. Combining immersive graphics, realistic gameplay and tons of customizable options, the game is a must-play for simulation lovers and casual gamers alike. So buckle up and get ready for an exciting journey to build, manage and expand the hotel empire of your dreams!