-advertisement-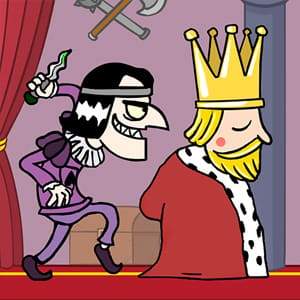 Play Online
Murder
From
: October-26th-2023
Google Play Developer
:
Studio Seufz
Tags
:
Casual Games
,
Android Games
,
HTML5 Games
,
Time-killing Games
,
Kids Games
,
Skill Games
,
Collect Games
Game highlights

1. It involves becoming the next king by sneakily removing the current ruler, assassination-style.
2. As an experimental meditation on the endless cycles of power, trust and distrust, and greed and need.
3. When assassinating the king and becoming the new king, you must also be careful of sneak attacks from other assassins.
Gameplay
Tap to play.
Game features
1. You need to be alert at all times and find out before the assassination.
2. In the process of walking, don't forget to collect necessities, otherwise you will die if you succeed in passing the level.
3. You'll need to plan your actions carefully, weighing the risks and rewards of each assassination attempt.
Editor's recommendation:
Murder is an exciting online game that takes you on a thrilling strategy and stealth adventure. In this game, you play as a cunning assassin whose goal is to become the next king by cleverly eliminating the current ruler. But beware, my friends, because this game is not as easy as it looks!