-advertisement-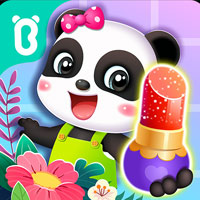 Play Online
Little Panda's Flowers DIY
From
: April-20th-2022
Google Play Developer
:
BabyBus
Tags
:
Casual Games
,
Fashion Games
,
Panda Games
,
Android Games
,
Food Games
,
HTML5 Games
,
Educational Games
,
Kids Games
,
Animal Games
,
Cute Games
Game highlights
-Cute views
-DIY flower-based products
-Cute Animals
-Nice music
Gameplay
Welcome to Little Panda's Flowers DIY!Choose flower, choose tools to make different flower-based products .
Game
features
-Learn to distinguish 8 kinds of flowers.
- Participate in making 5 flower-based products
- Five different themes
- Develop your fashion taste
- Enjoy the fun of DIY and unleash your creativity
Editor's
recommendation:
Fashion Flowers Diy is a game that you can help panda make different flower products. Everything has a different way of making it. Depending on the tool you choose, the final thing will be different. Fashion Flowers DIY's game graphics are very cute, and the music can be very relaxing and soothing. Through the game process, you can also learn some knowledge related to flowers.
Let's help the little animal together.