-advertisement-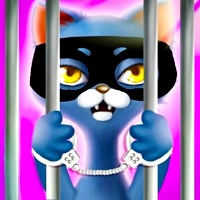 Play Online
Kitty Meow Meow City Heroes
From
: October-16th-2022
Google Play Developer
:
TutoTOONS
Apple Store Developer
:
TutoTOONS
Tags
:
Casual Games
,
IOS Games
,
Android Games
,
Simulation Games
,
Police Games
,
Cat Games
,
Cartoon Games
,
Kids Games
,
Animal Games
,
Cute Games
,
Girl Games
Game highlights
1. Fun educational game! Save the city with the cats!
2. save the little animals!
3. build confidence and improve your sense of responsibility!
4. you spend an afternoon with furry animals!
Gameplay
Tap to play
Game features
1. Become a fireman and save animals from the flames!
2. Catch thieves, fix dams and electricity, and rescue furry pet friends!
3. Provide treats for scared rabbits, cats, and other animals!
4. Decorate the city hero rescue truck!
Editor's recommendation:
Omg, the town is hurt! There are critters in need everywhere! How can you just let them go? Hurry up and join this game Kitty Meow Meow City Heroes! In Kitty Meow Meow City Heroes, you will save the city with various cute cats! There are many jobs that desperately need your help. Fight fires with firefighters, fly planes to rescue trapped people, and help police catch thieves... Can you complete these missions? Try this game! Have fun!