-advertisement-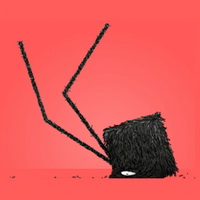 Daddy Long Legs
From
: December-29th-2019
Google Play Developer
:
Set Snail
Apple Store Developer
:
Set Snail
Tags
:
Parkour Games
,
Multiplayer Games
,
IOS Games
,
Android Games
,
Simulation Games
,
Running Games
,
Arcade Games
,
Highscore Games
,
Kids Games
,
Skill Games
Daddy Long Legs ' objective is very easy, walk as far as possible. Yet walking is not an easy task, with legs five times longer than the rest of your body. To change the leg, simply tap the screen and watch Daddy Long Legs stumble across the screen. Now you can play as either Daddy or his horse and create amazing walking costumes! Daddy Long Legs is like a tough challenge and a cheap laugh for gamers. The game is incredibly satisfying, and every time you set the new record, it just feels fantastic.
Daddy Long Legs game features:
- Play as both Daddy and Horse
- Pick up gifts and unlock cool new costumes
- Ingame high score against friends
- Global high score
- Complete over 60 quests
- Realistic faceplants
Everyone is envious of long legs? Maybe you don't think so after playing this game. The protagonist's long legs in Daddy Long Legs are really long and thin, and his head is square and big. So the long-legged daddy who is seriously out of proportion is struggling to walk, which makes people angry and anxious and can't help laughing or crying. Compared to other games that are strangely abusive, the long-legged father obviously has a lot of fun.