-advertisement-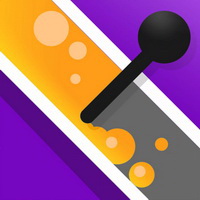 Color Flow 3D
From
: May-10th-2020
Apple Store Developer
:
Ceyhun Tasci
Tags
:
Puzzle Games
,
Logic Games
,
IOS Games
,
Physics Games
,
Matching Games
Control the flow of different colors to complete the level of the game. The pipes here will have different shapes. You need to transport the water to the bucket to complete the level. The fun game process requires you to use your brain to enjoy the game here. As long as you close certain valves, you can complete different modes of transportation.
The gameplay is very simple. It is very challenging to control the corresponding pipes and let the water flow into the cup successfully.
Gameplay:
A more interesting color flow casual game that supports level system challenges. Each level has pipes of different shapes, and there is a valve at each pipe interface. When colored liquid flows out, it controls the corresponding pipe valve. Make the water flow stay smoothly, you can download Color Flow 3D game experience if you like!
Game features:
What you see is what you get. It is very easy to play, but not easy to give up. Adjust the pin by dragging or dragging. Pass through the water pipe. Let the water fill the glass.