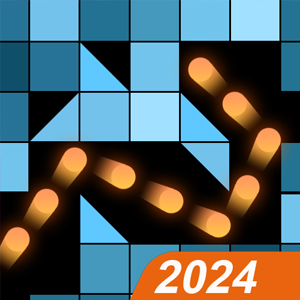 Bricks n Balls
From
: April-3rd-2019
Google Play Developer
:
Cheetah Games
Apple Store Developer
:
Cheetah Technology Corporation Limited
Tags
:
Puzzle Games
,
2d Games
,
IOS Games
,
Android Games
,
Highscore Games
,
Skill Games
,
Collect Games
,
Ball Games
The Description of Bricks n Balls
: Bricks n Balls is a super simple brick-breaking game. Players need to find the angle to launch the ball at the bottom of the game screen, and knock the box through the ejection ability of the ball to eliminate the square! It should be noted that there are numbers on the squares, and these numbers also represent how many impacts the square needs to be eliminated! This is a way to let you unzip the game, and the mood is comfortable when the blocks are completely eliminated!