-advertisement-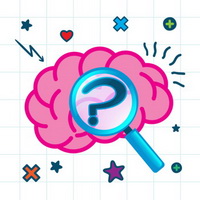 Braindom: Tricky Brain Puzzles
From
: June-7th-2020
Google Play Developer
:
Matchingham Games
Apple Store Developer
:
Matchingham Games
Tags
:
Puzzle Games
,
Logic Games
,
IOS Games
,
Android Games
,
Kids Games
,
Matching Games
Braindom: Tricky Brain Puzzles is a very fun puzzle-solving game, it can evaluate your logical thinking ability, reaction ability, and improve your memory and creativity. If you don't want to be a fool, don't answer questions in the usual way. Hurry up and participate in the tricky brain test challenge. You need to complete more different types of questions. The super puzzle can also decompress well, allowing each player to improve IQ well.
Game features
1. A lot of game levels are waiting for you, a variety of different types of puzzles, test your logical ability;
2. Every level has some traps, and you must avoid the thinking guidance of the person who created the question;
3. Cartoon-style screen, there are many tips to help you easily complete the answer.
Game highlights
1. Just find the answer to the question according to the meaning given by the picture, which is very interesting;
2. Each question seems to be very simple, but if you want to get it right, you must also combine your actual life.
3. It is suitable for people of all ages to play.