-advertisement-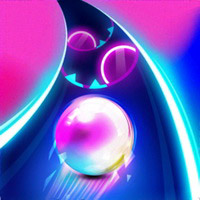 Play Online
Beat Roller
From
: December-26th-2019
Google Play Developer
:
AMANOTES
Apple Store Developer
:
AMANOTES
Tags
:
Avoid Games
,
IOS Games
,
Android Games
,
3D Games
,
Speed Games
,
Reaction Games
,
Music Games
,
Highscore Games
,
Kids Games
,
Ball Games
Beat Roller is a music mobile game that gives players multiple levels of fun. The gameplay in this beat roller game can be said to be very new and has opened up a new field. Players can become a master of extreme sports in the beat roller while listening to very dynamic music while walking through obstacles. And if you eat those beat beats on the track, Beat Roller can unlock a new image for you.
Beat Roller game features:
Easy-to-use game operation
Fun beat roller gameplay
Very rich game props
Cartoon cute game style
Beat Roller is a music ball type game. Players can see a lot of music to choose from in the game. Choose different music to enter the level. Players control the ball to avoid various obstacles in front of them and live smoothly Until the end of the music. The operation method of the game is very simple and only needs to be clicked. The entire work screen adopts the cute cartoon style, which reduces the dullness of the game and gives the greatest stimulation challenge and leisure fun!
The combination of multiple elements brings the player's experience to a geometric multiple. Beat Roller is really wonderful!