-advertisement-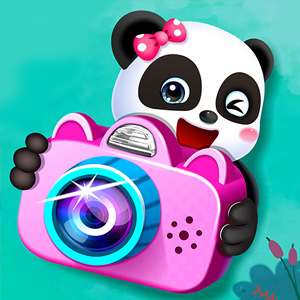 Play Online
Baby Panda Photo Studio
From
: November-20th-2022
Google Play Developer
:
BabyBus
Tags
:
Casual Games
,
2d Games
,
Panda Games
,
Android Games
,
Simulation Games
,
Educational Games
,
Skill Games
,
Animal Games
,
Cute Games
,
Design Games
Game highlights
1. Learn to take pictures with baby panda!
2. Get ready to take pictures! Capture beautiful moments!
3. Learn how to work with photos!
4. Serve all kinds of lovely customers!
Gameplay
Tap to play.
Game features
1. understand 3 common types of cameras: Polaroid instant cameras, digital cameras, and film cameras.
2. Take 4 types of photos: ID photos, portrait photos, wedding photos, and family photos.
3. provide make-up, photo taking, and photo restoration services for 9 customers.
4. Process photos in different ways: printing, plasticizing, and strong light exposure.
5. Experience the work of a photographer. Learn to use related equipment: film, tripod, etc.
Editor's recommendation:
Baby panda is a cute baby who loves learning! This time he led us to learn to take pictures. Are you interested in taking pictures? Let's start our journey! In Baby Panda Photo Studio, we will take pictures of our customers with Baby Panda! A variety of interesting photography knowledge is waiting to be learned! Are you curious about films and tripods? Do you know how to fix and process photos? Try this game! Experience the work of a photographer! Have fun!