-advertisement-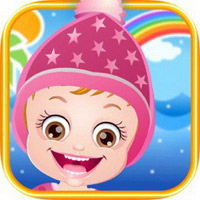 Play Online
Baby Hazel Learn Seasons
From
: January-13th-2020
Google Play Developer
:
Axis Entertainment
Apple Store Developer
:
Axis Entertainment
Tags
:
Casual Games
,
Dress Up Games
,
Time Games
,
IOS Games
,
Android Games
,
Simulation Games
,
Story Games
,
Educational Games
,
Kids Games
,
Cute Games
,
Role Playing Games
,
Girl Games
,
Baby Hazel Games
Baby Hazel's learning time of its seasons! Sure, today lovely Hazel, through fun-filled games, tasks and assignment, will learn about four different seasons in a year. Hazel first of all helps in identifying the season by looking at a picture. Join her then to relate the items to the respective season. Type in anything that you want. Then click Quill It on the right to paraphrase your input.
Baby Hazel identify season picture
Through looking at the picture Baby Hazel and her friends need to recognize the season.
Baby Hazel match season objects
Baby Hazel loves a lot of learning session on her seasons. Now she has to fit the artifacts and connect them to their respective seasons. Join Hazel to help her get this job done.
Baby Hazel seasonal tree puzzle
To Baby Hazel, another fascinating mission! Join Hazel in helping her solve the seasonal tree puzzle and finish the tree map.
Baby Hazel seasonal dress up
It's time for teddy dress up in seasonal outfits and accessories! Let us join Hazel and her friends to dress up teddy according to the season in costumes and accessories.
Baby Hazel winter season craft
For the class presentation, Baby Hazel will develop winter season craft. Could you help Hazel create something unique and beautiful to make her instructor appreciate her creative abilities?
Baby Hazel craft presentation
Baby Hazel is excited to be presenting her craft during the winter season. Help Hazel confidently deliver the presentation so she gets a surprise gift from her teacher.