-advertisement-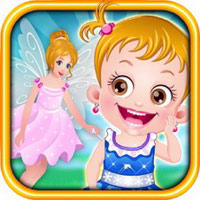 Play Online
Baby Hazel Fairyland
From
: November-7th-2019
Google Play Developer
:
Axis Entertainment
Apple Store Developer
:
Axis Entertainment
Tags
:
Casual Games
,
Time Games
,
Magic Games
,
IOS Games
,
Android Games
,
Story Games
,
Educational Games
,
Kids Games
,
Role Playing Games
,
Girl Games
,
Baby Hazel Games
Hurray, hurray! Baby Hazel has a good chance to explore the fairyland. A magician is ready to send her to the fairyland on one condition that Hazel must give him a gift of pink flower. Join Hazel to help her locate a pink flower and discover relatively filled magical land with a lot of surprises. Enjoy Hazel's exciting fairyland ride!
Enjoy amazing magic show
Hurray! Dad took a magic show with Hazel and Ashley. Join the kids to enjoy incredible magic tricks played by a magician.
Help Hazel to find pink flower in fairyland
Wow! Magician is ready to send Baby Hazel to the fairyland provided she brings pink flower as a gift to him. Join Hazel to explore the magical fairy land and help her find the pink flower.
Blossom pink flower with Hazel
There are still some more things to repair! Aid Hazel repair the remaining sop hse objects can get the magical water from the fountain and blossom the flowers withered.