Light It Up Game Walkthrough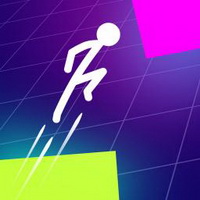 We provide guides, tips, tricks and tutorial of Light It Up, video walkthrough of how to get three stars of each level, Solutions, Answers, Walkthrough, and Cheats of Light It Up, enjoy!
Light It Up
is a popular game published on Android Google Play And IOS APP Store. This is a soothing, cool game. In the game you have to control the characters to step on all the squares. The difficulty of the game is not big. But how to get through it requires you to explore, which improves the playability and fun of the game. So if you like cool effects and great music, you can't miss this game.
Hi, we are devoted to provide the newest walkthrough, tip, cheat, tutorial of different games.
This is the walkthrough of the classic game Light It Up


60%