Draw Saber Gameplay Walkthrough #1 (Android, IOS)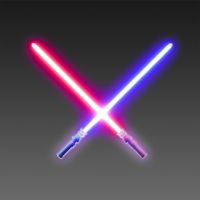 We provide guides, tips, tricks and tutorial of Draw Saber, video walkthrough of how to get three stars of each level, Solutions, Answers, Walkthrough, and Cheats of Draw Saber, enjoy!
Draw Saber
is a popular game published on Android Google Play And IOS APP Store.
Game highlights
1. The graphics of the game are simple but very cool!
2. The gameplay is simple. Draw the trajectory of your weapon to defeat the opponent!
3. There are many kinds of weapons!
4. Rich map!
Gameplay
Tap to play.
Game features
1. Free games for all ages!
2. Rich maps! Enemies can appear in all kinds of places: sky, earth, sea, wilderness...
3. Rich arsenal! There are many kinds of cold weapons.
4. Defeat the enemy and become the victor!
Editor's recommendation:
Draw Saber is a great casual drawing game! In the game, you will control a robot to fight another robot with cold weapons! You can use your finger to draw the trajectory of the weapon to chop off your enemies! It is still very happy to watch the enemy fall to the ground with the sword! In addition, the rich scene and weapon arsenal are also features of this game! Swords, axes, spears, and great swords are all included! Do you like fighting? Do you like cold weapons? Don't miss this game!
Hi, we are devoted to providing the newest walkthrough, tips, cheats, and tutorials of different games.
This is the walkthrough of the game Draw Saber!
Draw Saber Gameplay Walkthrough played by topgames.com.
If you enjoyed the video game and want to see more Draw Saber videos, leave a Like, we will present them on topgames.com soon.

60%