-advertisement-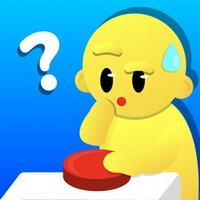 ToT or Trivia
From
: May-5th-2020
Apple Store Developer
:
Yso Corp
Tags
:
Puzzle Games
,
Casual Games
,
Logic Games
,
IOS Games
,
Quiz Games
,
Educational Games
The Apple version of ToT or Trivia is a very interesting casual answering game. Many viewers will join the game. The host will ask a series of questions. You only need to answer this or that. You must answer these two propositions. The one you prefer, if you are a minority, then you will be eliminated. Will you lie to continue the game? This is the characteristic of this game. Answer as much as you can according to your real thoughts and see how far you can reach.
Game features:
1. Very novel gameplay, just like participating in a knockout challenge;
2. Everyone's choice may be different, so be prepared to be eliminated at any time;
3. You can take the lead in answering questions, or you can watch the changes and see how others choose.
Game highlights:
1. Whether you choose to follow the public or stand alone, in this game you will get the answers you want;
2. Quiz questions composed of many trivia, you need to give your choices according to your ideas;
3. The side with the smaller number will be eliminated directly, and the side with the larger number will continue the challenge.