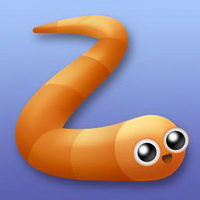 Slither.io
From
: March-20th-2019
Google Play Developer
:
Lowtech Studios
Apple Store Developer
:
Lowtech Studios
Tags
:
Action Games
,
Avoid Games
,
Snake Games
,
Multiplayer Games
,
IOS Games
,
Android Games
,
Reaction Games
,
Kids Games
The Description of Slither.io
: Slither.io is a very popular game. Hundreds of players play it every day. It can be played online and by people all over the world to compete on the same map. Eat more and you will grow longer. Can you be the longest slither? If your head hits another player, you explode and the game ends. But if other people hit you, they will explode and you can eat their wreckage! Don't worry. Even if you are small, you have a chance to win, because the smaller you are, the faster you run away. Good luck!