-advertisement-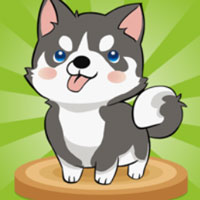 Puppy Town
From
: July-14th-2020
Google Play Developer
:
Coin+
Apple Store Developer
:
Smillage
Tags
:
Casual Games
,
IOS Games
,
Android Games
,
Dog Games
,
Cat Games
,
HTML5 Games
,
Kids Games
,
Animal Games
,
Collect Games
,
Girl Games
Gameplay
PuppyTown is a very good placement casual game where you will manage a dog town and live with a wide variety of dogs. Dogs that keep getting new breeds, pour their feelings into them, and make friends with them.
Game content
1. Live with a dog! Come and download PuppyTown.
2. To build the best dog house for them, with the best dog food.
3. Constantly introduce new varieties, so that they become friends with each other.
Game highlights
1. Can be said to be a small game for dog-loving players.
2. Play is very easy and simple, the official has a very detailed description of the game, download can be viewed.
3. It's easy to operate, and getting more blocks of rats can be exchanged for more revenue.
Editor recommended
Every dog in the game has a story that belongs to them. Want to know the story about them, they must be good to them. Get a certain amount of intimacy and goodwill, the dialogue scene will occur. Can also unlock the dog's new little movements and let the dog pet it.