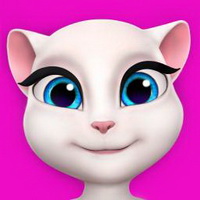 My Talking Angela
From
: April-1st-2019
Google Play Developer
:
Outfit7 Limited
Apple Store Developer
:
Outfit7 Limited
Tags
:
IOS Games
,
Android Games
,
Animal Games
,
Collect Games
The Description of My Talking Angela
: My Talking Angela is a fun and fun game that allows players to adopt the virtual pet Angela that is exclusive to you, bringing her a wonderful and wonderful life! You should take good care of her and help her grow from a cat baby to a cat beauty! Players can wear the latest fashion, the cutest fashion, and clothing for him, and also give her the most amazing hairstyle.