-advertisement-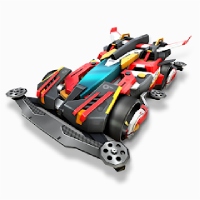 Play Online
Mini Legend - Mini 4WD Racing
From
: May-30th-2022
Google Play Developer
:
Twitchy Finger Ltd.
Apple Store Developer
:
Twitchy Finger Ltd.
Tags
:
Car Games
,
Racing Games
,
Casual Games
,
Mission Games
,
Time Games
,
Multiplayer Games
,
IOS Games
,
Android Games
,
Story Games
,
Design Games
Game highlights
1. Create, modify and race mini 4WD with over 150 different cars and hundreds of performance parts.
2. Three game modes, bring you a different game experience!
3. Never get bored with daily time trials or online activities!
Gameplay
Assemble your 4WD and come first in the competition!
Game features
1. Story mode has a single-player RPG campaign, more than 250 unique levels, and challenging boss battles.
2. Online PVP mode. Challenge real gamers to see how your modded Mini 4WD stands out from the competition
3. Team mode. Create and manage your fleet with friends.
4. Online events and daily time trials won't let you get bored.
Editor's recommendation:
Mini Legend - Mini 4WD Racing is a game about 4WD. MINI-4WD is very popular all over the world, especially in Asia. It is sold all over the world! Mini Legend - Mini 4WD Racing offers a chance to get up close and personal with 4WD! In this game, you will learn how to assemble a 4x4, pick parts, and race! You also have access to those very fast and famous 4WDs! Try this game, you will love it!