-advertisement-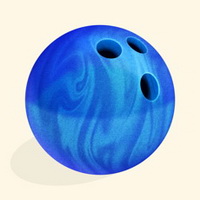 Play Online
Mini Bowling! 3D
From
: November-3rd-2019
Apple Store Developer
:
Popcore
Tags
:
Puzzle Games
,
Avoid Games
,
IOS Games
,
Strategy Games
,
Point And Click Games
,
Physics Games
,
3D Games
,
Kids Games
,
Ball Games
A yellow bowling ball is all you have, single-touch sliding fingers, simple to no-play, but can you hit it? Straight down all the bottles? Or is it a perfect arc with a double arrow? Or cleverly avoid all obstacles? Knock down all the bottles in a limited opportunity, gather Samsung, test your accuracy and challenge your strategic ability.
Mini Bowling! 3D is a mobile game of bowling. In the game, players need to find a good angle to draw an arc to let the bowling roll out and hit the target. The game contains a lot of interesting levels, a fresh and refreshing picture. The bowling game, the player will slide the finger, play a variety of perfect arc, experience the unique charm of bowling, very unique, and interested players to download it!
Mini Bowling! 3D Game Features
Single touch, easy to operate
God's perspective, bright and fresh 3D wind
Slide your finger and hit the perfect arc
Avoid obstacles and challenge multiple levels