-advertisement-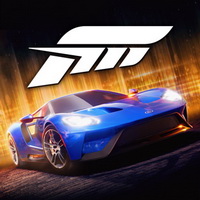 Play Online
Forza Street
From
: May-8th-2020
Google Play Developer
:
Microsoft Corporation
Apple Store Developer
:
Microsoft Corporation
Tags
:
Car Games
,
Racing Games
,
Avoid Games
,
Multiplayer Games
,
IOS Games
,
Android Games
,
Simulation Games
,
Speed Games
,
Skill Games
Forza Street is a brand-new racing racing game adapted from the Forza series created by Microsoft. This game contains more than hundreds of different racing cars. Players can customize and modify the racing cars freely. Players in the world can drive their own cars freely, and can also experience the thrill of extreme racing brought by the ultimate picture quality on the mobile phone.
Game features:
1. Hundreds of vehicles can be unlocked and used. The highly customized system has a picture quality comparable to the host;
2. Dynamic weather changes, more abundant and free events can challenge yourself to explore this racing world;
3. You can challenge other drivers and build your own team to compete.
game introduction:
As the seasons continue to change, everything at the world 's greatest car festival is refreshed;
Explore the beautiful and historic Britain in a shared open world by yourself or in cooperation with others;
Collect, modify and drive more than 450 cars. Racing, stunts, creation and exploration, choose your own path to become Horizon Superstar.
Editor recommends:
Collect more than 450 cars and enjoy the largest and most diverse Horizon cars, including more than 100 authorized manufacturers;
Racing stunt creation and exploration, in the new open activities, everything you do will promote your game progress;
Explore a shared world where real players can enrich your world. When the time, weather, and season of the day change, each player can experience the changes at the same time.