-advertisement-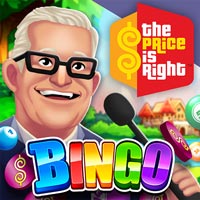 Bingo Story
From
: March-3rd-2021
Google Play Developer
:
Clipwire Games Inc.
Apple Store Developer
:
Clipwire Games Inc.
Tags
:
IOS Games
,
Android Games
,
Simulation Games
,
3D Games
,
Collect Games
,
Casino Games
Game highlights
1. Live, real-time bingo games with friendly players.
2. Blitz through fantastical, fairy tale-themed bingo boards to get a bingo.
3. Play in real-time bingo tournaments with bingo players around the world.
Gameplay
If you love fun, friendly bingo games, Vegas-style tournaments, bonus mini-games, multi-card board games or even fantastical fairy tale bingo, then download Bingo Story today!
Game features
1. Collect treasure chests to win FREE power-ups and MORE!
2. Play up to 4 fantastical, absolute bingo cards in fast-paced tournament-style gameplay.
3. Collect and complete 30 unique fantastical puzzles for big rewards.
Editor's recommendation:
Welcome to Bingo Story, a fun & free bingo game with a friendly fairy tale twist! A fun filled bingo game, enjoyed by users all around the world! Bingo Story is the free bingo game that let's you play exciting, live, online bingo against friends. Play bingo for a chance to collect board pieces and complete puzzles for your favorite fairy tale characters. Blitz through our many puzzles and collect all our fun bingo collection pieces. Download now and enter bingo showtime!