Gas Station Inc (by Lion Studios) Gameplay Walkthrough (Android) Part 1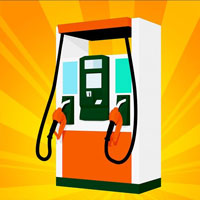 We provide guides, tips, tricks and tutorial of Gas Station Inc., video walkthrough of how to get three stars of each level, Solutions, Answers, Walkthrough, and Cheats of Gas Station Inc., enjoy!
Gas Station Inc.
is a popular game published on Android Google Play And IOS APP Store.
Game highlights
1. Fill cars with gas.
2. Do a car wash.
3. Protect your cash
Gameplay
Start by creating your own logo, then choose the right fuel but be careful to hold that nozzle up straight. Or else, those streetcar drivers will get to you!
Game features
1. Pick the right fuel.
2. Clean from top to bottom and from inside to out.
3. New challenges, characters and even shiny cars await as you go further.
Editor's recommendation:
Fuel up your car with the best gas station in town! Experience what it's like to run your own filling station business with this fun and addicting simulation game! Play the role of a gas station attendant, a cashier or even the mechanic. You're the all-around manager! Plus, you'll encounter different types of customers but your number one goal is to get their satisfaction by completing all of the challenges.
Hi, we are devoted to providing the newest walkthrough, tip, cheat, tutorial of different games.
This is the walkthrough of the classic game Gas Station Inc!
Gas Station Inc (by Lion Studios) Gameplay Walkthrough (Android) Part 1 Walkthrough played by topgames.com.
If you enjoyed the video game and want to see more Gas Station Inc! Walkthrough videos, leave a Like, we will present by topgames.com soon.

100%